USD/JPY bears eye 131.00, a level that could easily come back under pressure for the days ahead.
Meanwhile, bulls will need to commit at 4-hour support.
USD/JPY is at 133.40, up from 132.74 as of Thursday's Tokyo stock market close. Currency markets were broadly calmer on Thursday after Credit Suisse said it would borrow up to $54 billion from the Swiss National Bank to shore up liquidity and investor confidence.
This has left the Yen sideways vs. the US Dollar, near to trendline resistance in USD/JPY as the following illustrates:
USD/JPY daily chart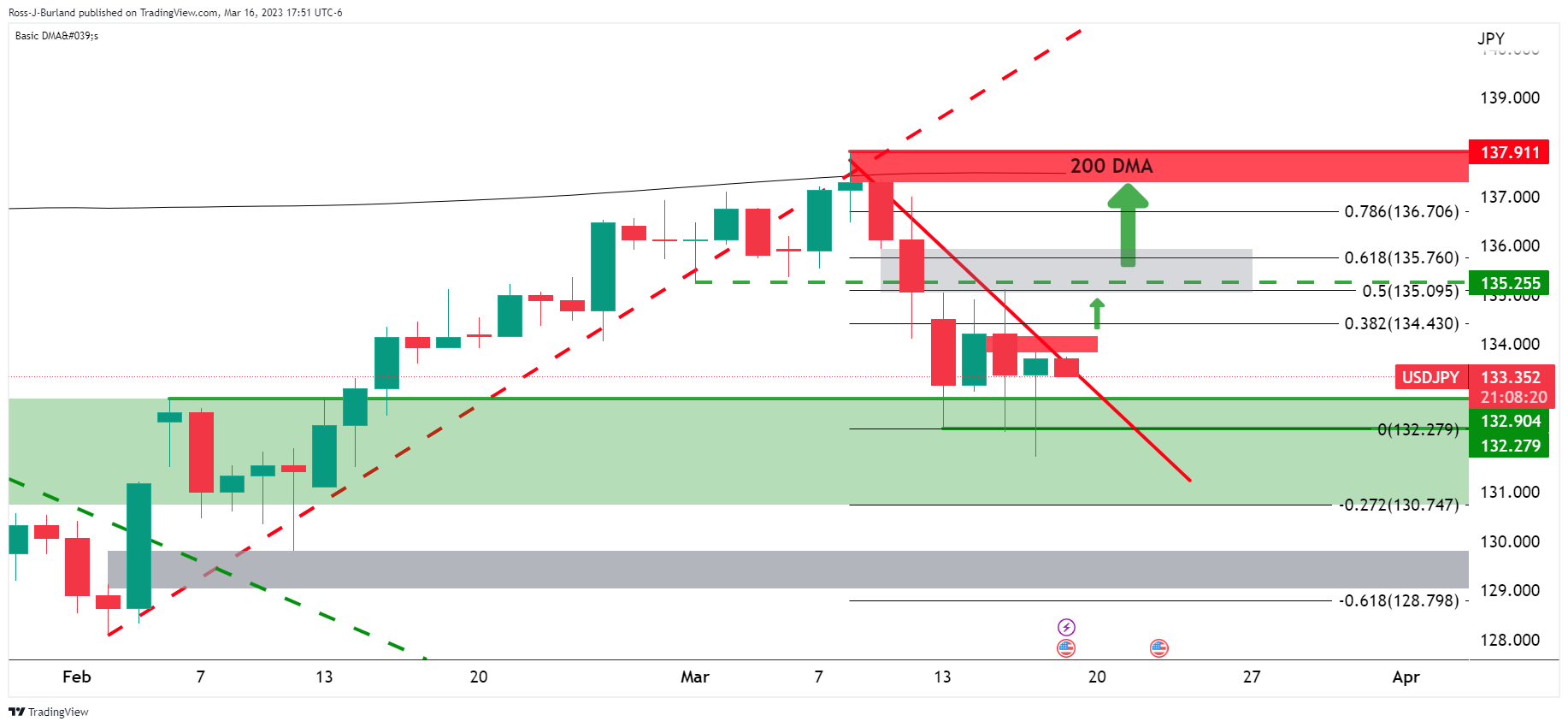 The market is on the front side of the bearish trendline, submerged by the horizontal and dynamic trendline resistance on the daily chart. With that being said, the price did fall out to the backside of the prior dominant bull trend, and the bears vaulted support structure. This makes for a viable downside case. However, as illustrated, should the bulls break the resistance, there will be prospects of a move higher to test the 135.20s in a 50% mean reversion.
USD/JPY H4 chart
The M-formation is pulling in the price to the neckline support. However, should the bulls commit, then there will be prospects of a breakout of resistance. On the other hand, if the bears stick around, then while being on the front side of the bear trend, 131.00 could easily come back under pressure for the days ahead: