I remember as I conducted the seminar about the euro in May 2013 and I said that the euro would decline although the euro was climbing. Some seminar participants disagreed with me. One and half year later, I have never expected that the euro will decrease in such pace.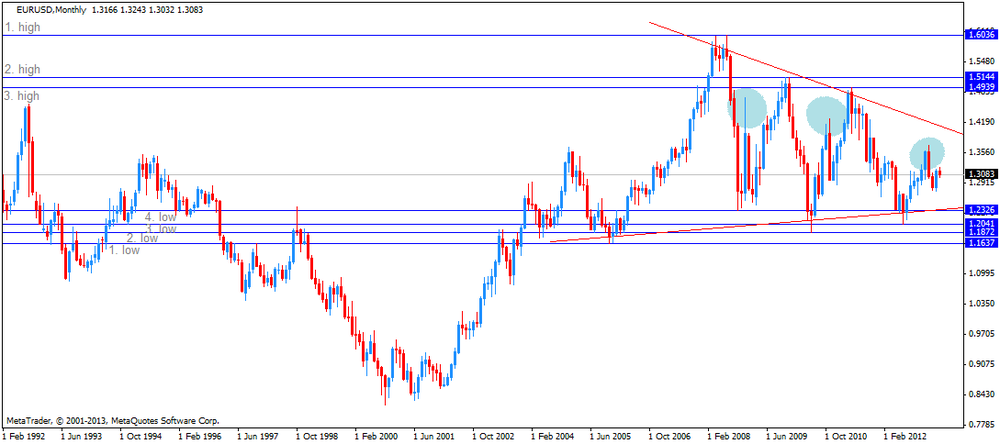 EURSUD monthly, May 2013
The euro has broken through the sufficient levels at 1.3000 and at 1.2744. It has last only one month. In the meantime, Eurozone's single currency fell to 1.2358.
There is a question: where is the end of the decline?
From the fundamental view, it doesn't look well for the euro. The divergence between monetary policies in Europe and the United States is getting bigger. The Fed has decided to end its bond-buying program, but to keep unchanged its interest rates for a "considerable time".
The European Central Bank (ECB) is willing to add further stimulus measures. The ECB President Mario Draghi said on November 17 that the central bank could purchase government bonds.
The euro dropped on last Friday after the ECB reiterated that the ECB is prepared to add further stimulus measures if needed. Investors speculate that the central bank is moving closer to launch the quantitative easing programme.
I think that the level of EURUSD at some about 1.2000 is realistic.
From the technical view, the euro could decline toward the support level at 1.2326. Then we could see a pullback to the level at 1.2744.
But there is also a possibility that the euro will pull back from the support line at about 1.2465 and we could see a pullback to the level at 1.2744.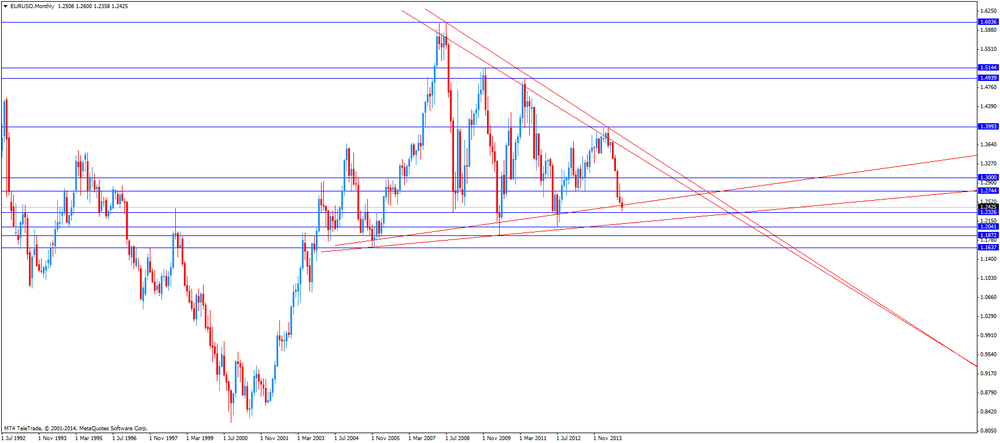 EURSUD monthly, November 20, 2013