23.05.2018, 09:04
Turkish lira…And down it goes
USTRY Daily Chart
Based on the crossing of the 2 EMAs here 36 and 12 we can see that the price heads upward..
Any actions for potential bullish signals might be taken into consideration in case the price reverses to the first EMA (12) which will be approximately in the same level as the Fibonacci 38%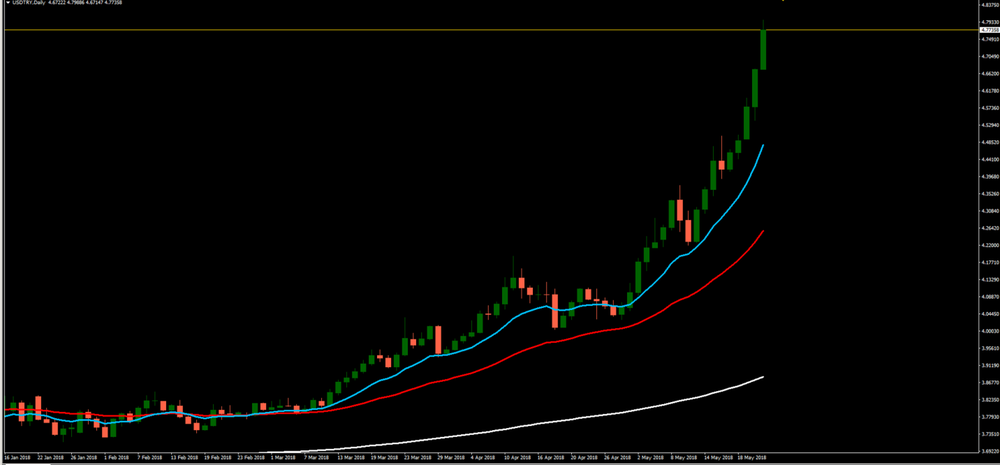 Disclaimer: Materials, analysis and opinions contained, referenced or provided herein are intended solely for informational and education purposes. Personal Opinion of the Author does not represent and should not be construed as a statement or an investment advice made by TeleTrade. All Indiscriminate reliance on illustrative or informational materials may lead to losses. Past performance is not a reliable indicator of future results.
Risk Warning: Trading in leveraged derivative financial instruments carries a high level of risk and may not be suitable for all investors. Past performance is not a reliable indicator of future results. Indiscriminate reliance on informational or historical materials may lead to losses