20.09.2016, 09:06
EURUSD at a Crossroad
Today we have a look at EURUSD - a pair that seems to be at a very interesting technical level as we speak.
The narrow 1.1204-1.1214 area functioned very well in the past as resistance, then support. Now price has come to retest it as a resistance.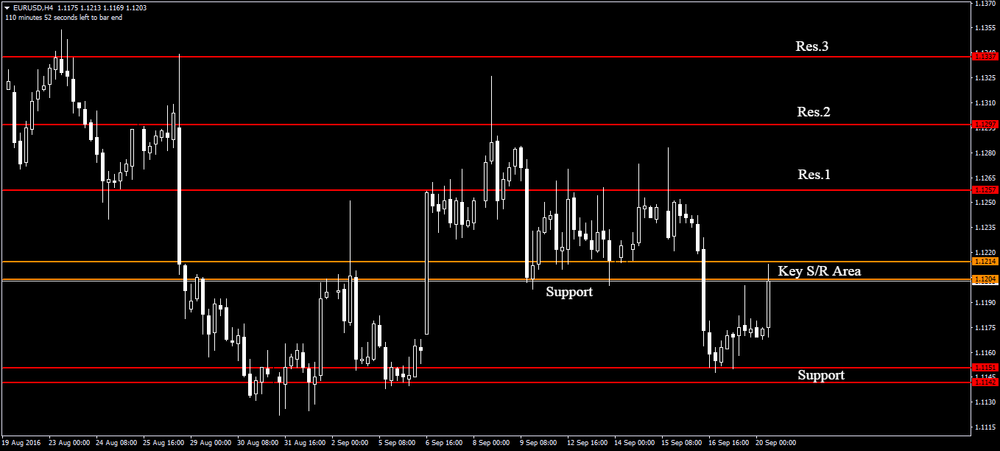 Possible scenarios here:
Will the bears find major support for a drop here? In this case, resistance at 1.1204 should see the pair descend towards the 1.1150 support area, then 1.1083.
If the bears fail to regain control here, buyers will probably take advantage of a breakout of 1.12 on the hourlies to advance further towards 1.1255, 1.13, 1.1340.
Wherever we are headed at this point, it looks like the pair has an interesting, exciting trading session ahead.
Where do you stand on the EURUSD? Which scenario do you favor?