21.09.2016, 08:29
Swing Traders, Watch Out for the Yen!
After last night's fundamentally-based moves, USDJPY is now at a turning point, with interesting scenarios shaping up for bulls and bears alike.
Because of price playing around key daily levels with potential of strong moves either way, today's opportunities seem particularly interesting for swing traders. But short-term traders could also find great areas to buy and sell on intraday moves.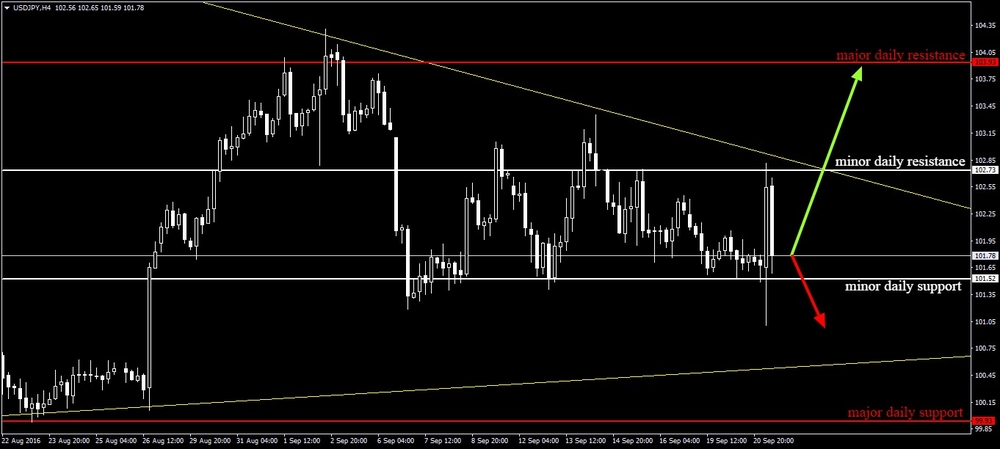 On the upside, since price is approaching a key support level and now pulling back from the daily highs, bulls could take advantage of great risk/reward opportunities in the 101.75-101.50 area, with targets at 102.70 and 103.90.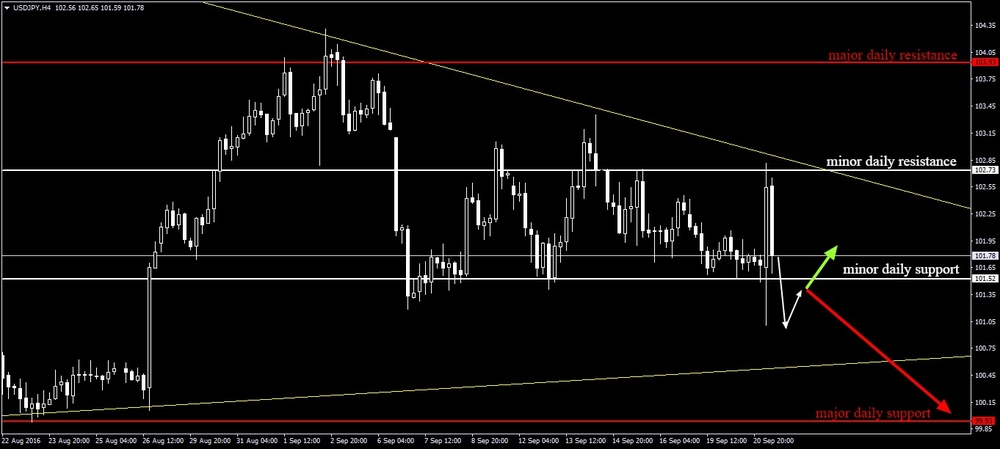 On the downside, bears could wait for a confirmed breach of 101.50 to sell on pullbacks , with main target at the major psychological level of 100.00.
Either way the pair's volatility is excellent at this time, and there are probably many pips in all the JPY crosses these days - make sure you don't miss on this great action. Watch your Risk/Reward ratio, respect your rules and... enjoy the show!