27.10.2016, 08:18
EURHUF Possible Bearish A-B-C Setup (Swing)
A while back, we published an analysis on EURHUF in which we were presenting a possible bearish scenario on the Hungarian Forint, a scenario that since that moment has been confirmed.
Today we are again looking at interesting opportunities on the HUF, with swing traders possibly looking for re-entries for the new leg down: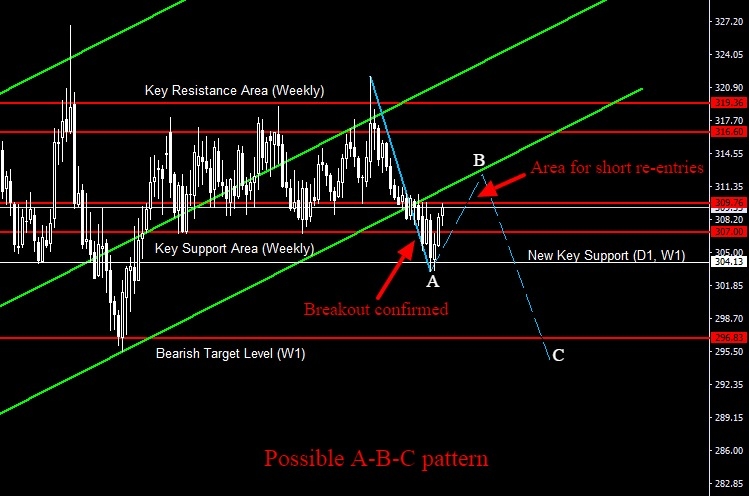 This A-B-C pattern has been confirmed by a break of the 307.80 level on weeklies, with price now correcting back into the 310 key area. If the bearish setup is correct, then swing traders are expected to position themselves here for a 2-3 months ride down, targeting below 300 in mid-term.
On the other hand, a solid new breach of 310, with price maintaining above this level for a few weeks would invalidate the setup and open the door for a new test of 319, followed by 325.
What is your view on the Forint? Do you see it appreciating in the next few weeks?