16.10.2019, 12:42
Can Boris Johnson get a Brexit deal through the finish line?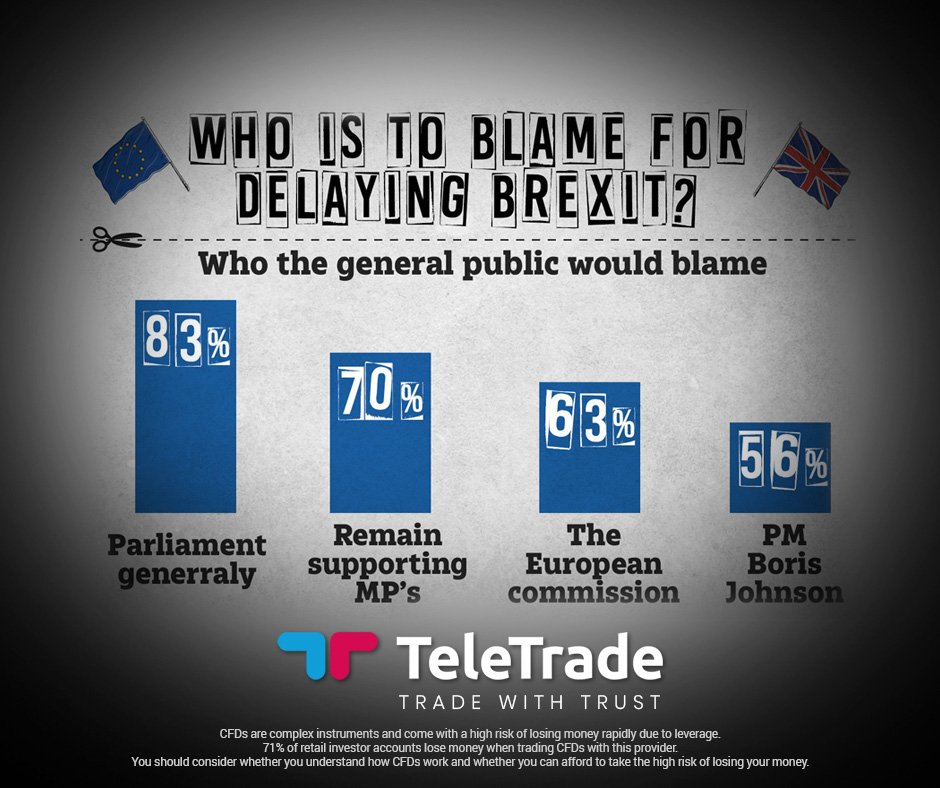 At first glance, a middle ground of UK and the EU is trying to land on in negotiations. Both sides moving closer towards a Brexit deal sounds good but the key giveaway is that it is a deal that is conditional on DUP support.
Boris Johnson has but two choices at the end of the day:
Sell out the DUP and Northern Ireland in negotiations and risk failing to get a majority in parliament to pass a Brexit deal
Upset European leaders by insisting that the backstop is the issue and must be removed, leading to a breakdown in negotiations
Is this enough to command a majority in parliament?
Disclaimer: Analysis and opinions provided herein are intended solely for informational and educational purposes and don't represent a recommendation or investment advice by TeleTrade. Indiscriminate reliance on illustrative or informational materials may lead to losses.