17.10.2019, 12:52
The Monster in NETFLIX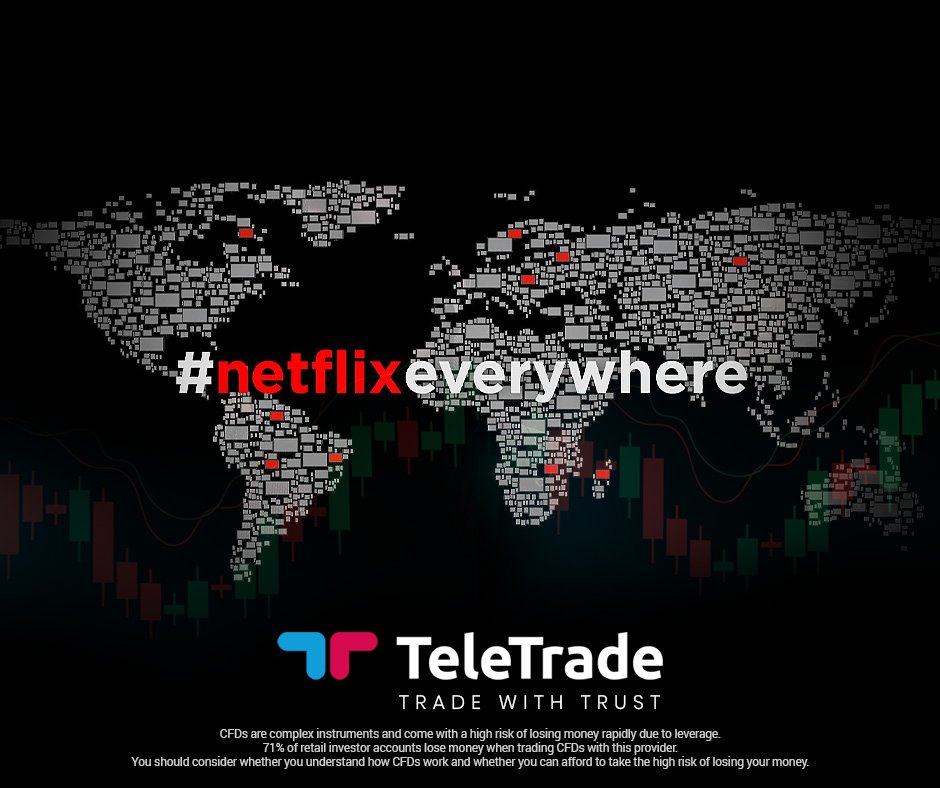 Netflix shares climbed 10% higher on Wednesday after the company revealed it surpassed analyst expectations in the most recent quarter.
The company generated $5.42 billion in revenue, translating to $1.47 earnings per share, compared to the expected $5.25 billion and $1.05 EPS. Alongside financials, Netflix revealed it failed to meet subscriber growth expectations, adding only 6.7 million versus the 6.8 million that Wall Street analysts were looking for.
Will this attract new users ahead of increased competition from Disney (DIS) and Apple (AAPL)?
Disclaimer: Analysis and opinions provided herein are intended solely for informational and educational purposes and don't represent a recommendation or investment advice by TeleTrade. Indiscriminate reliance on illustrative or informational materials may lead to losses.