17.04.2019, 12:08
Growth Forecast Cut in Germany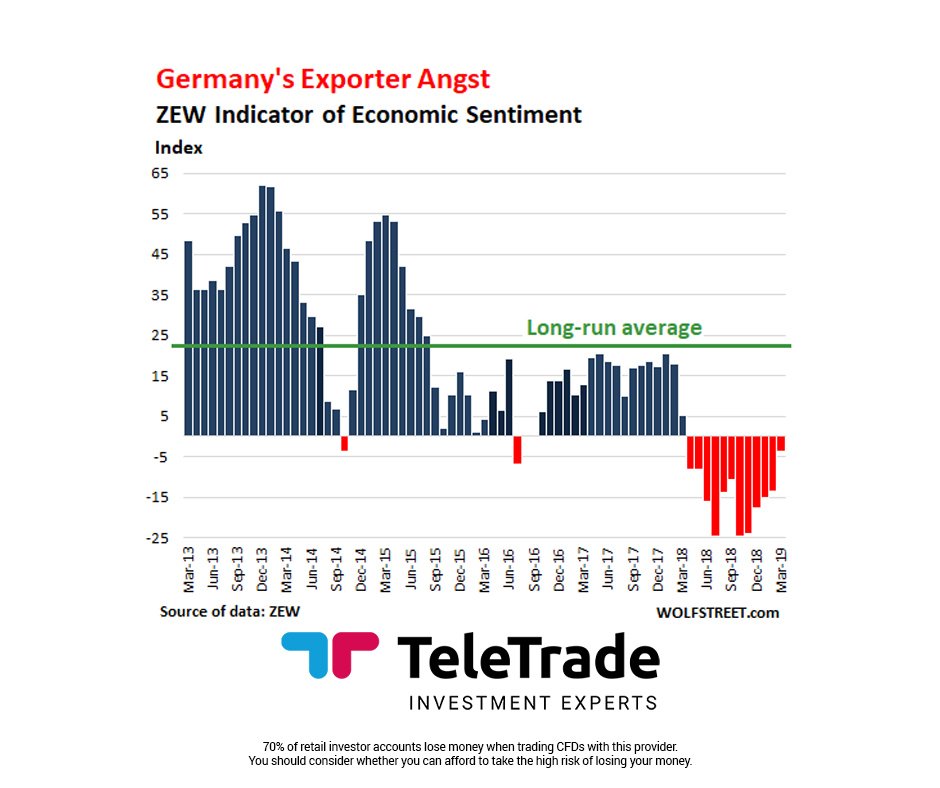 The 2019 growth forecast from the German government was cut for the second time in three months today. This decision points to the fact that the Germany economy is slowing down due to a recession in the manufacturing sector.
Reuters stated that German exporters are struggling with weaker demand from abroad, trade tensions sparked by the American government's policies of "America First" and the uncertainty that businesses are facing due to the unknown outcome of Brexit. While these factors are bringing down the economy, the positive view for things at home circle around high employment rates, pay hikes and low borrowing costs.
The new forecast now shows that gross domestic product growth will be at 0.5 percent this year, according to Economy Minister Peter Altmaier. In January, the government had cut its growth estimate to 1.0 percent from 1.8 percent previously.
Disclaimer:
Analysis and opinions provided herein are intended solely for informational and educational purposes and don't represent a recommendation or investment advice by TeleTrade. Indiscriminate reliance on illustrative or informational materials may lead to losses.