17.05.2019, 07:30
Pound Drops as May to Set Course for Departure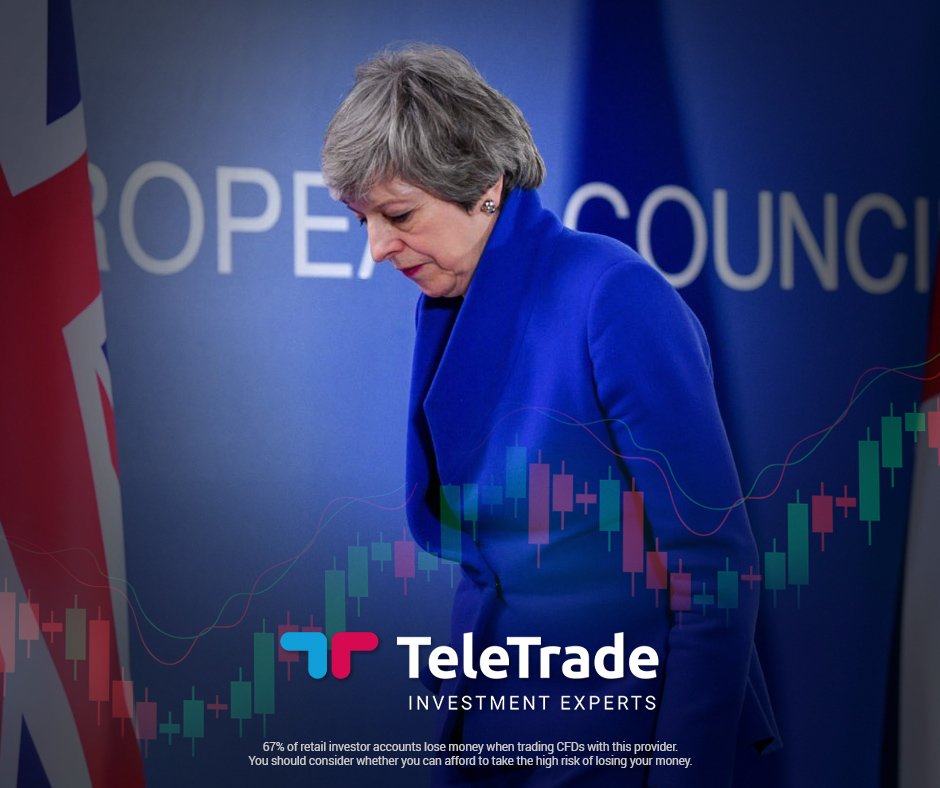 All eyes are on Britain again as yesterday Theresa May was forced by her own party to agree on when her time as prime minister would be up. As a result of this and doubts that Britain will leave the European Union with a no deal, the Pound had its longest slide since 2000 yesterday.
May had already agreed to step down as the country's leader if her Brexit plan was accepted but now, after a long meeting with the most powerful members of Parliament in her Conservative Party, she has been forced to set a timeline for her exit.
These factors, together with trade woes, brought the Pound to the lowest that it has been for three months as the Pound to Euro exchange rate was seen to be at 1.1442. This is a fall from 1.1776 – the highest to which the rate climbed over the last ten days.
Disclaimer:
Analysis and opinions provided herein are intended solely for informational and educational purposes and don't represent a recommendation or investment advice by TeleTrade. Indiscriminate reliance on illustrative or informational materials may lead to losses.