26.07.2019, 07:36
Draghi Hints ECB to Deliver New Monetary Support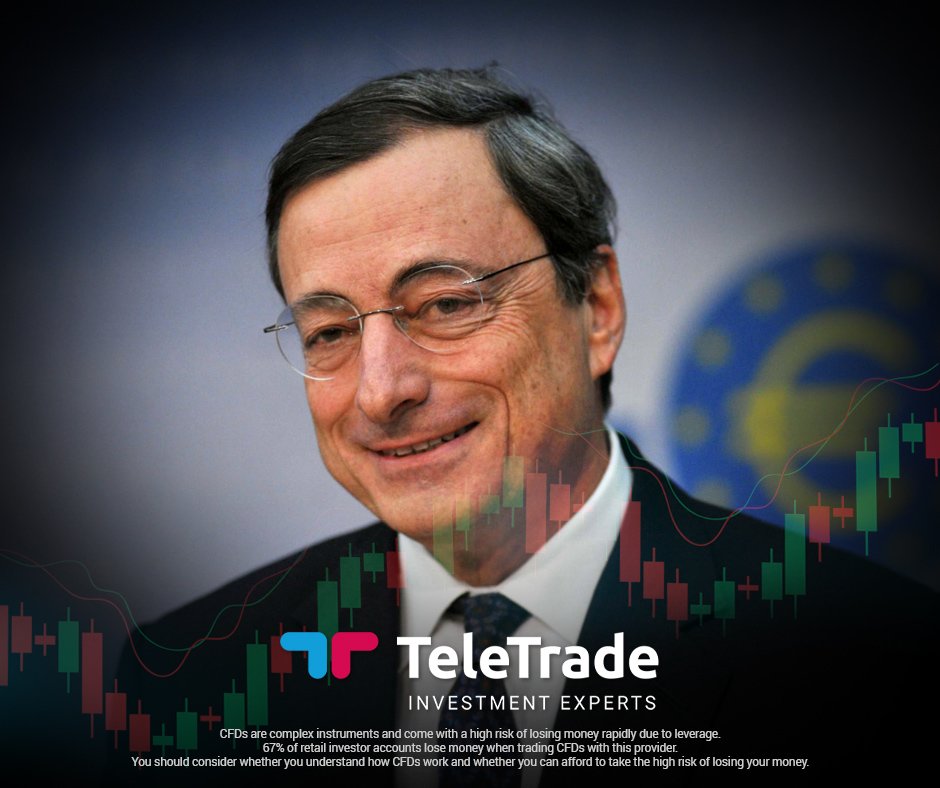 The President of the European Central Bank (ECB), Mario Draghi, hinted that the ECB may provide market stimulus in September at a press conference yesterday about the meeting of the Governing Council of the ECB. This stimulus may come in the form of new easing measures, due to concerns over the eurozone economy.
The decisions made in the meeting, according to Draghi are that "the interest rate on the main refinancing operations and the interest rates on the marginal lending facility and the deposit facility will remain unchanged at 0.00 percent, 0.25 percent and -0.40 percent respectively. The Governing Council expects the key ECB interest rates to remain at their present or lower levels at least through the first half of 2020, and in any case for as long as necessary to ensure the continued sustained convergence of inflation to its aim over the medium term."
He then went on to say that the ECB will continue reinvesting the payments from maturing securities purchased under the asset purchase programme. It will continue to do so "for as long as necessary to maintain favourable liquidity conditions and an ample degree of monetary accommodation."
Before the press conference, the Euro fell to a new two-month low, which is its lowest level since the end of May, as investors saw the signs of monetary easing, according to The Guardian. The Financial Times also pointed to the fact that bond yields across the eurozone hit an all-time low in recent weeks in the run-up to Draghi's statements.
Disclaimer:
Analysis and opinions provided herein are intended solely for informational and educational purposes and don't represent a recommendation or investment advice by TeleTrade. Indiscriminate reliance on illustrative or informational materials may lead to losses.