02.08.2019, 09:39
Trump to Impose Tariffs on September 1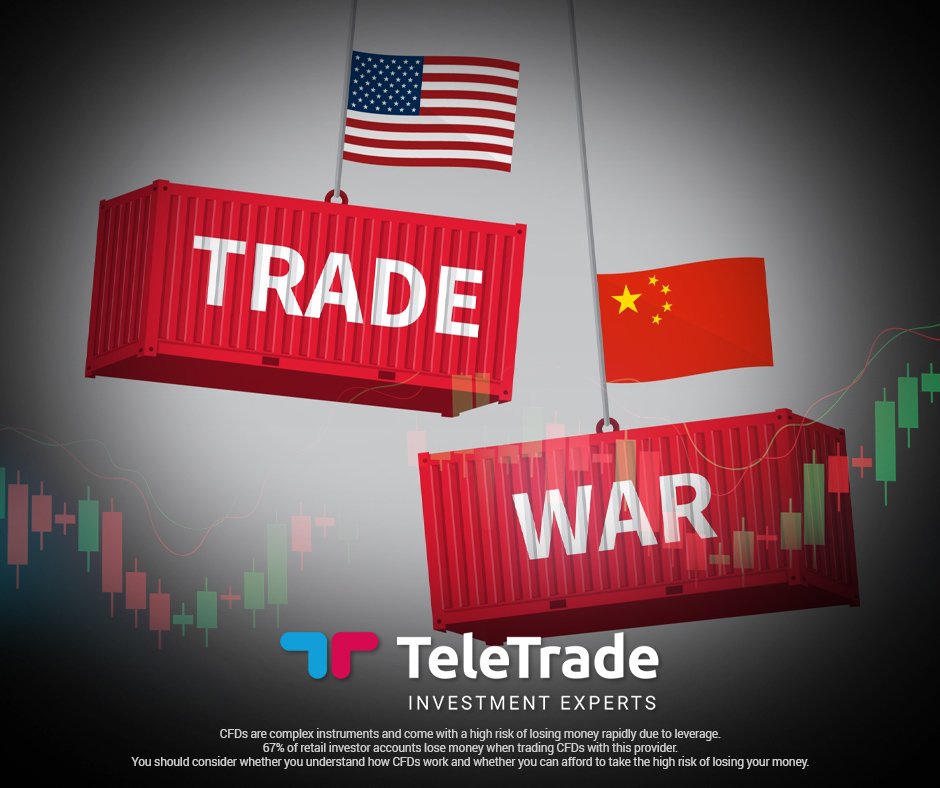 U.S President Donald Trump surprised the world economy as a whole yesterday as he announced that he would impose a ten percent tariff on a further $300 billion in Chinese imports. This could only be the beginning as the new import taxes could go "well beyond 25 percent" Trump said.
The trade war was thought to be winding down a little lately as talks had started up again after President Trump and Chinese President Xi Jinping had spoken in Osaka a few weeks ago. Then the two leaders agreed they would leave tariffs as they were for as long as they were talking. The negotiations were not seen to be easy, but the idea was that they would get through it in order to find a deal.
Speaking about the reasons behind this abrupt change, Bloomberg's Shawn Donnan said "there is only one way to read this and that is that President Trump is frustrated with what he heard from his negotiators as they came back from Shanghai and that they weren't hearing any sign that the Chinese were going to bend on some of the areas that lead to the stalling of talks back in May."
In a tweet, Trump backed up this theory by stating that China had not lived up to a promise Xi made in Osaka to buy U.S agricultural goods. He also stated later that he is not concerned at all about the negative reaction from markets.
This move, according to Bloomberg, is set to hit American consumers more directly than any other in his trade wars so far.
After the announcement, China's Foreign Minister Wang Yi said, "imposing new tariffs is absolutely not the right solution to trade friction."
Disclaimer:
Analysis and opinions provided herein are intended solely for informational and educational purposes and don't represent a recommendation or investment advice by TeleTrade. Indiscriminate reliance on illustrative or informational materials may lead to losses.